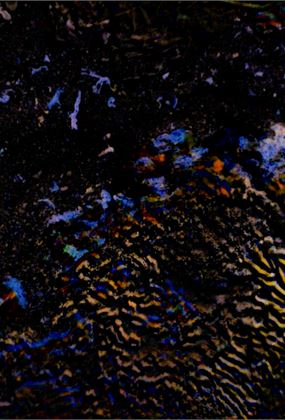 'Burial' - Devika Bilimoria and Amias Hanley
Wed Feb 15 7:30 PM
Brunswick Mechanics Institute
General Admission
30 Mins
Burial
is an experimental performance installation that reflects on the ecologies of burying, its poetics and provocations, through live sound and video projections.
This improvised audio-visual exchange, between artists Amias Hanley and Devika Bilimoria, explores the opacities and densities of speculative underworlds. Using macro image-making techniques and discarded objects,
Burial
conjures the decomposition, movement, and compression of earthly substances. During this performance, geophone recordings and electromagnetic sensors are used to articulate material relations and convert frequencies that are usually outside of the human hearing spectrum into audible sounds.
This darkened subterranean experience invites the audience to lay down and contemplate burying as an ancestral and multispecies act of preservation, transformation, concealment and deceit.
Devika Bilimoria
and
Amias Hanley
are an artistic duo working across sound, media and performance. Currently based on Wurundjeri Country in Melbourne, their work aims to facilitate the conditions for sensing, discovering and imagining alternative encounters.
In 2021 they developed the performance video INTERWORLD at Brunswick Mechanics Institute supported by Next Wave and filmed at Trocadero Art Space. Their collaborative work has been commissioned by Boxed, 2020 (IND), A Night at the Nicholas, 2019 (AUS), Falls Festival 2019 (AUS), Hillscene Festival of Live Art in 2017 (AUS), Crack Theatre Festival, 2016 (AUS).
Burial
is supported by Next Wave through their legacy development and commission program, Kickstart.
With special thanks from Dancehouse and Temperance Hall.
Accessibility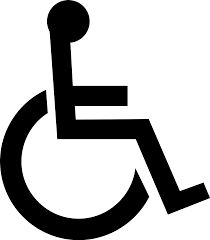 Brunswick Mechanics is a wheelchair accessible venue, with an accessible bathroom. The venue operates all on one level. There are no stairs, steps or lifts within the building, however flooring can be uneven in places.

Accessible entry to the building is via the front door, which has a ramp to its right (if viewing from Sydney Road.). This is the main entrance and exit to the building for all patrons.
Next Wave would love to support your attendance at this event. For further enquiries about how we can support your access requirements, please contact our team on (03) 9387 3376 or email us at
nextwave@nextwave.org.au
Performance Warnings
Possible smoke effects, haze, low lighting, loud and low frequency sounds. This is a lying down event. No drinks in performance, no photography or screen usage. Please refrain from talking during the performance. This performance also includes occasional flickering and flashing projections (not strobing).
Please note: audience members cannot enter/exit the theatre once the performance has begun.
Brunswick Mechanics Institute